In de zomer heeft je huid veel te verduren. Zo krijgt je huid veel zon, zout en chloor van zwembaden. Het is daarom extreem belangrijk dat je je huid te allen tijde goed blijft verzorgen. Vandaag laten wij aan jullie de Ocēane facial cleanser en serum zien.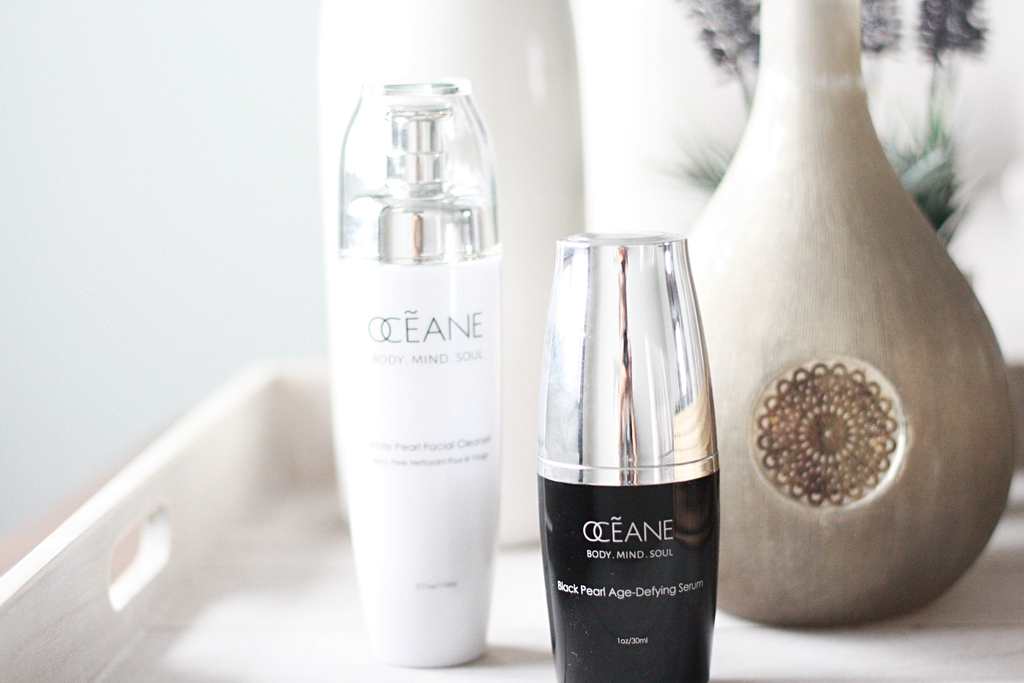 Oceane Beauty caters to those who are seeking to rejuvenate their youthful appearance and to defy the aging process, those who want to feel as if they have just stepped out of the most exclusive spa, and those who want to look at their best.
For years, our research & development team, comprised of world renowned skin-care experts, has been trying to formulate that "perfect formula" that will reverse time, defy the aging process, and minimize the signs of premature aging. After many years and large capital investments we are proud to announce that we have found the fountain of youth: Oceane Beauty.
The two key ingredients that make the Oceane line stand tall above the competition is Pearl Powder and Marine Plant Stem Cells, both well known for their age defying and beautifying properties.
Pearl Powder is an ancient beauty ingredient that has been used for over 3000 years by Asians, Egyptians, Chinese, Mayans and Indians for radiant, bright, glowing, and healthy looking, beautiful skin as well as a remedy for a variety of skin ailments. Pearl Powder is rich in vitamins, minerals, and amino acids. In addition to its beautifying and anti-aging properties, Pearl Powder is also considered by many Asian traditions to stimulate healing, clear toxins from the human body, improve hair shine & strength, enhance cell metabolism, and contribute to one's overall well-being.
Pearl Powder is known as a super exfoliator as it naturally removes dead skin from the top layer of the skin. This natural, controlled exfoliation process will allow other age-defying ingredients to penetrate better and deeper into the skin for superior long lasting results. Bron: http://oceanebeauty.com/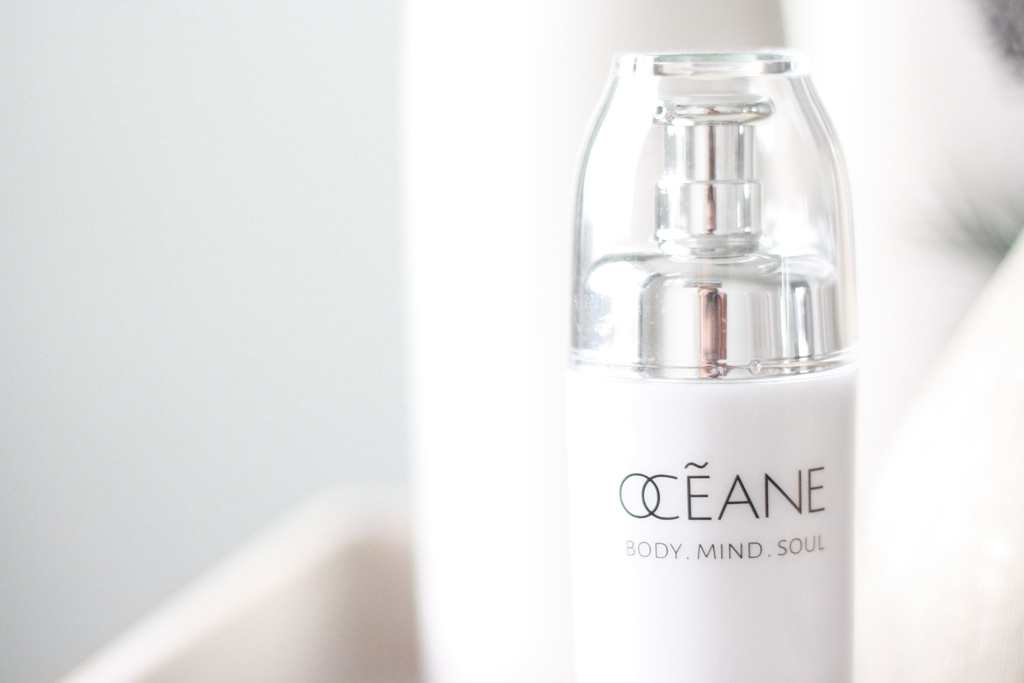 White Pearl Facial Cleanser
Wauw, wat een beloftes! Snel naar de producten die ik heb ontvangen. Als eerste de White Pearl Facial Cleanser. "Ocean'e Facial Cleanser is a light, gentle, and soft cleanser formulated to remove impurities, make-up, and dirt, which tend to dull the complexion and clog the pores. This cleanser also protects the skin from external pollution and toxins. Your skin will feel clean, hydrated, fresh, and soft. For best results, follow with Oceane Moisturizing Cream."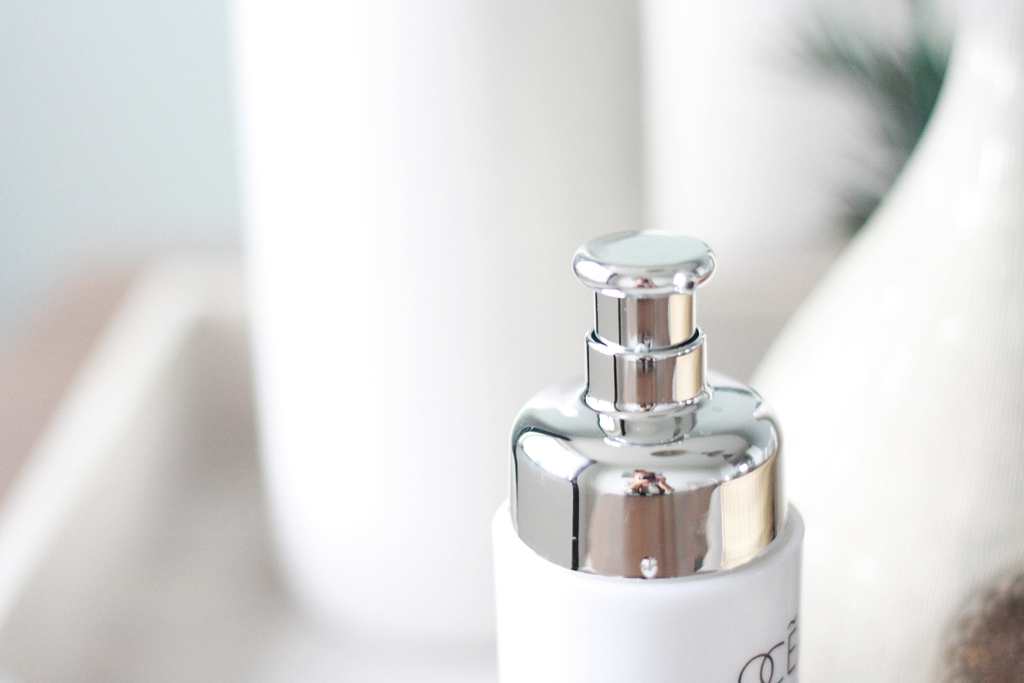 Ingredienten: Water – Isopropyl Palmitate – Carthamus Tinctorius (Safflower) Seed Oil- Cocos Nucifera (Coconut) Oil- Rosa Multiflora Fruit Extract- Euchema denticulatum Extract- Enteromorpha Linza extract- Laminaria Angustata Extract- Cucumus Sativus (Cucumber) Fruit Extract- Angelica Acutiloba Root Extract- Eribotrya Japonica Leaf Extract – Paeonia Suffruticosa Root Extract- Caprylic/Capric Triglyceride- Alaria Esculenta Extract – Crithmum maritimum collus culture filtrate (Marine Stem Cell)- Eryngium moritimum collus culture filtrate (Marine Stem Cell)- Tripleurospermum Martima Extract- Eryngium Callus Culture Filtrate- Mother of Pearl- Tocopherol- Carbomer- Hydroxyethylacrylate/Sodium Acryloyldimethyltaurate Copolymer & Squalane & Polysorbate 60- Polyacrylate 13- Polyisobutane- Polysorbate 20- Benzyl Alcohol- Dehydroacetic Acid- Sodium Hydroxide- Fragrance.
De verpakking ziet er erg mooi uit. Door de witte kleur komt de verpakking 'clean' over. Het materiaal is iets minder fancy want dit lijkt op een soort hard plastic. Als je het product gaat gebruiken werkt de pomp erg prettig en doseert het heel erg gemakkelijk. De substantie is iets anders dan wij gewend zijn. Het is zoals een reinigingsmelk, maar dan voor onder de douche. Het reinigt inderdaad onze make-up en zorgt voor een zachte huid die heerlijk fris en schoon aanvoelt.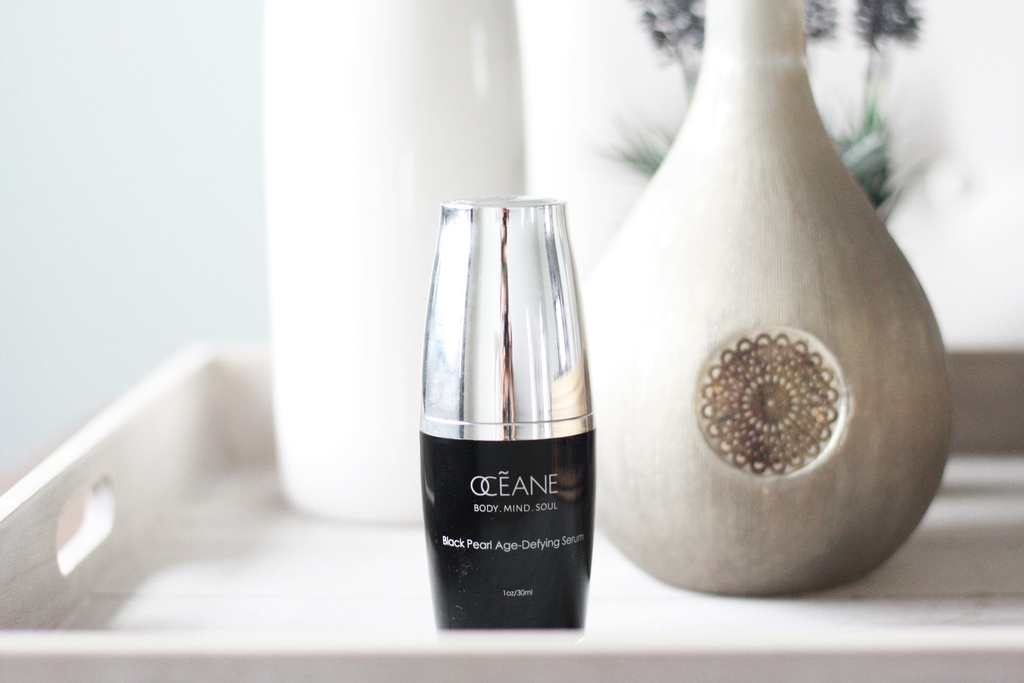 Oceane Age-Defying Serum
Oceane Age-Defying Serum is formulated to combat visible signs of premature aging such as lines and wrinkles. Pearl powder has been known for thousands of years for its age-defying and skin beautifying benefits. Marine plant stem cell technology is a revolutionary scientific method for battling visible signs of premature aging while improving skin firmness, texture, and elasticity. By combining the secrets of the past with the power of today's science, this rich, silky serum capitalizes on the best of both worlds to create an ageless formula and supreme results. It penetrates deep into the skin to preserve skin texture and tone and for generating a revitalized, refreshed, and youthful appearance. For best results, use with Oceane Age-Defying Cream & Thermal Mask.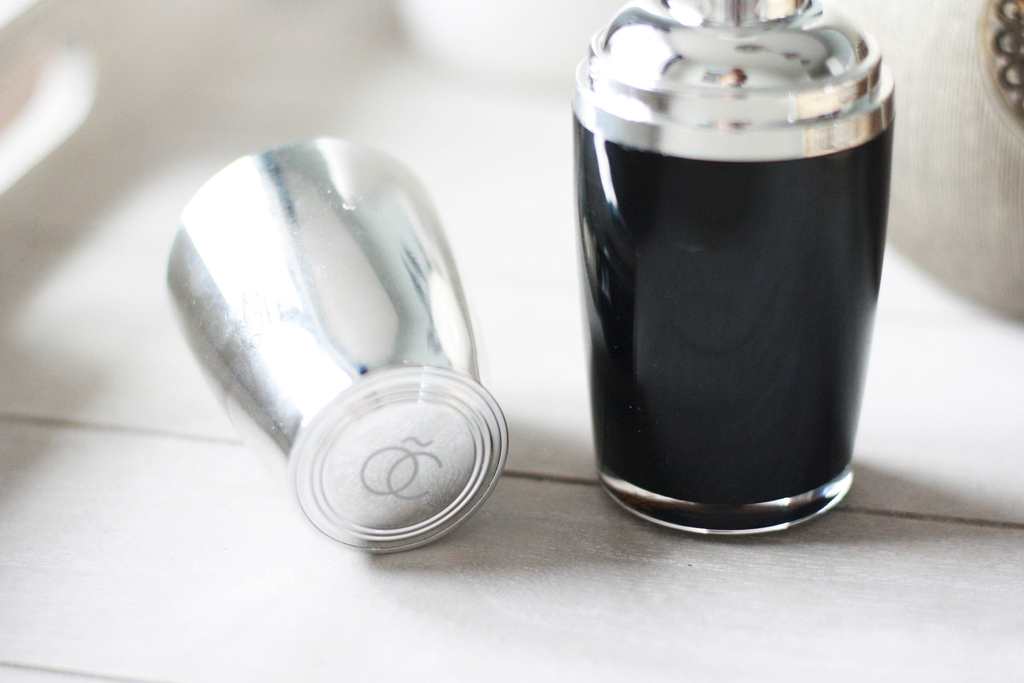 Ingredienten: Water, Butylene Glycol, Sorbitol- Panthenol- Paeonia Albiflora Root Extract- Ceratonia Silique (Carob) Fruit Extract- Sodium Hyaluronate- Caprylic/Capric Triglyceride- Alaria Esculenta Extract Crithmum maritimum collus culture filtrate (Marine Stem Cell) – Eryngium moritimum collus culture filtrate (Marine Stem Cell)- Tripleurospermum Martima Extract- Eryngium Callus Culture Filtrate- Mother of Pearl- Carbomer- Sodium Hydroxide- Allantoin – Disodium EDTA- Phenoxyethanol- Ethelhexylglycerin- Fragrance.
Dit serum moet je 2 á 3 keer per week aanbrengen. De verpakking is hetzelfde als haar zusje hierboven. Het ziet er echt prachtig uit, maar de verpakking voelt aan als hard plastic. Dit is best jammer zeker als je nagaat dat de producten echt high end zijn. Wij hadden de producten zeker uitgewerkt in glas net zoals het high end merk La Mer. De substantie is echt heerlijk en maakt je huid echt zijdeglad. Wij gebruiken het ontzettend graag want wij merken dat onze huid echt heerlijk aanvoelt. Als je niet zo goed tegen siliconen kan omdat je hier puistjes van krijgt moet je het product overslaan.
Naast het feit dat het heel belangrijk is om je huid goed te verzorgen, is het nog beter om een mooie zonnehoed te dragen in de zomer. Dit zorgt ervoor dat je huid goed beschermt is tegen de zon. Dit voorkomt veroudering van de huid op jonge leeftijd.